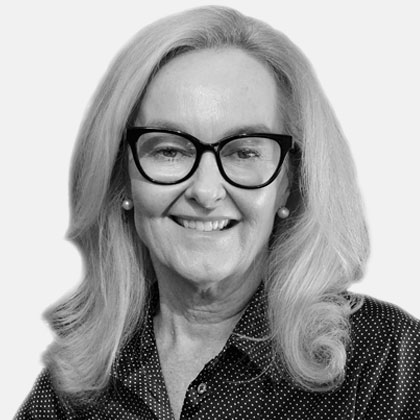 Diana Russell Coote has significant experience in the oil and gas sector both in Australia and overseas. For the past two decades Diana has undertaken key leadership roles for BHP Petroleum and Woodside Energy providing strategic advice on managing governments, regulators, First Nations and key stakeholders for the delivery of large-scale oil, gas and hydrogen projects.
Diana has extensive knowledge of working in Western Australia with joint ventures, primarily for Australia's largest onshore resources operation, the North West Shelf (NWS) Project.
Her experience provides sound direction in continuously changing political, policy and regulatory environments to capture opportunities and mitigate risk. She has high analytical, strategic, financial, crisis, stakeholder, communication and reputation management skills.
Prior to joining the resources sector Diana held a number of senior positions in the Western Australian Government including Senior Adviser to the Minister of the Environment and head of Corporate Affairs for the Western Australian Department of Mines and Energy. Diana has also held senior positions in the media with a focus on politics and government.
Diana has undergraduate and post graduate qualifications in management, journalism, and marketing. She is a Graduate of the Australian Institute of Company Directors.
She is a Non-Executive Director with Rangelands NRM Western Australia, a natural resource management (NFP) organisation that works with and collaborates with all stakeholders in the rangelands (85%) of Western Australia including the Kimberley, Pilbara, Goldfields and Desert regions.
Diana Russell Coote on Linkedin