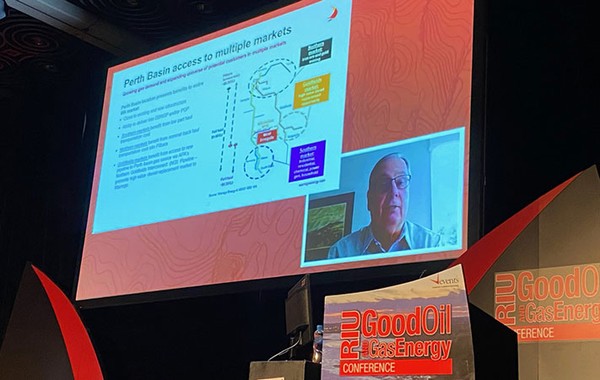 Our
CEO - Australia, David Biggs
was invited to present at the Good Oil Conference in Perth this morning (8th September, 2021) but as he is was unable to attend from Melbourne due to lockdown restrictions he delivered a pre-recorded presentation which was well received by the delegates who were able to attend the event in person, including our
General Manager, Commercial Cathy McKeagney
, who also introduced David.
David Biggs: "It was great to get the opportunity to present at the 2021 Good Oil conference highlighting the exciting developments around our 100% held block EPA - 0127 in the onshore Perth basin.
We also took the opportunity to update the conference on drilling and development progress at our 50% owned EP469 onshore Perth basin permit"
A copy of the presentation is available to download
at this link (4MB PDF)
: